Whether you are up for a full day of adventure or just pure relaxation, we know the perfect destination to explore! Boasting of history and tradition, endless encounters with nature, and picture-perfect tourist spots, Bohol is surely a place of boundless possibilities.
So, grab your pen and journal, first-time travelers, because we've come up with the ultimate Bohol guide, and we're sure you would want to take notes!
Visit the Chocolate Hills.
No trip to Bohol will ever be complete without visiting the famous Chocolate Hills. Known for their unusual dome shape, these hills change colors depending on the season.
There are many legends surrounding this landmark. The most famous one revolves around the tragic love story between Aloya, a mortal, and Arogo, a giant. When Aloya died, the grief-stricken Arogo burst into tears, and these tears eventually turned into the famous hills.
Whether you're a fan of folklores or not, this tourist attraction should not be missed!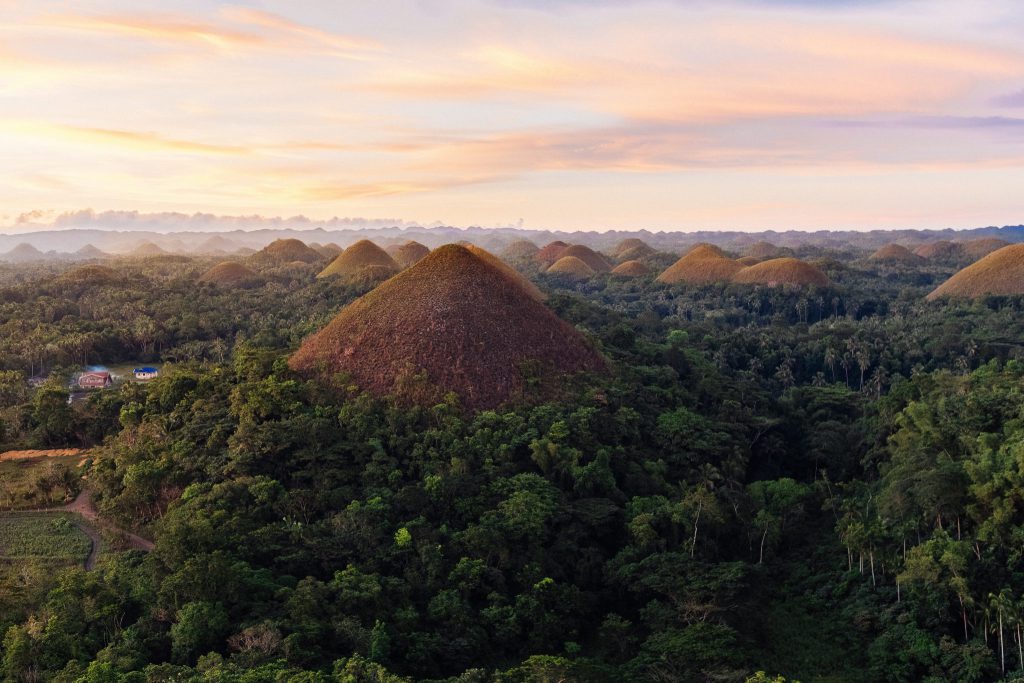 Cross one of the country's most spectacular hanging bridges.
Are you a nature lover and adventure junkie? Then you should definitely visit the bamboo hanging bridge in the town of Sevilla! This spot offers the best view of Sapita River and its surrounding lush greenery. Excitement will also ensue when the bridge starts to bounce and sway every time someone crosses it. So, make sure to muster your courage, especially if you are afraid of heights!
Spend time in the Philippine Tarsier and Wildlife Sanctuary.
Get the chance to meet the smallest primate animal in the world and one of Bohol's well-known mascot – the Philippine Tarsier. Notable for its perfectly rounded eyes, this tiny but loved nocturnal creature is one of the many reasons why tourists are keen to explore Bohol. So, don't forget to add tarsier sanctuaries to your go-to lists to learn more about them.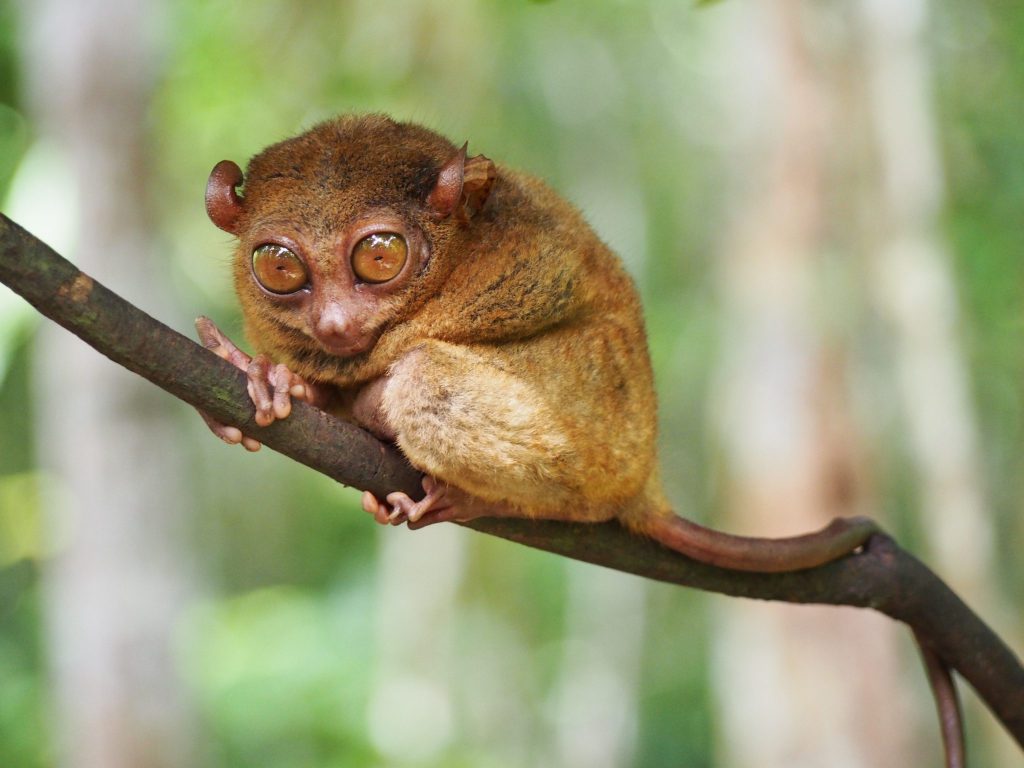 Sail along the Loboc River.
Be sure to glide down the Loboc River aboard a bamboo boat. It's one of the best ways to experience the beauty and tranquility of Bohol's most pristine stream. The two-hour cruise includes lunch in a floating restaurant, overlooking the river and lush tropical trees. Exciting, isn't it?
Learn the history of Baclayon Church.
Are you a historian or do you love ancient landmarks? Add Baclayon Church to your list! It is not only considered as the oldest church in Bohol, but in our country! Don't miss the must-visit beauty and culture of this tourist spot!
Stop by the Blood Compact Shrine.
Packed with beauty, history, and culture, the Blood Compact Shrine features sculptures of Miguel Lopez de Legazpi of Spain and Rajah Sikatuna of Bohol and marks the first international concord of friendship between Spaniards and Filipinos. It is a famous work of national artist Napoleon Abueva. This must-see monument is sure to leave you with learnings that you can share with the younger generations.
Dine and relax at Pamana Café and Astoria Bohol to perfectly end your day.
After a noteworthy trip at Bohol's beautiful spots, a sumptuous treat at Pamana Café is the best way to indulge oneself. It offers a wide array of dishes – from roasts and pizzas to local dishes and artisan breads – with a relaxing view of Baclayon's shoreline.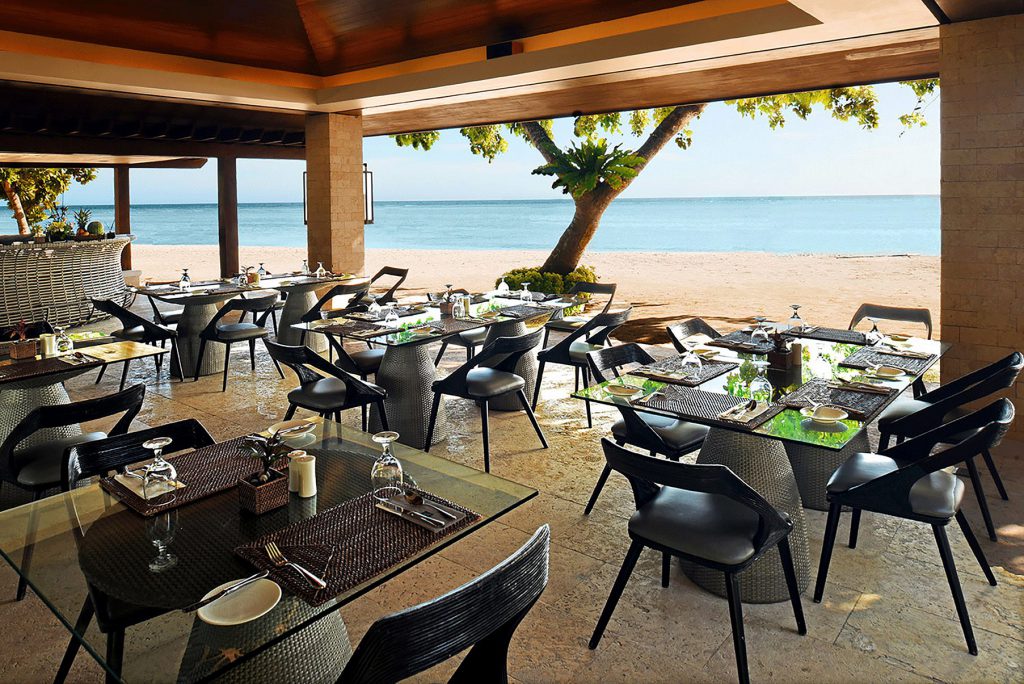 Afterwards, relax to your heart's content at Astoria Bohol, which offers the perfect balance between old fashion charm and contemporary beauty. Through its spacious suites, peaceful beach, and everything in between, we assure you that you'll get your much-needed R&R here.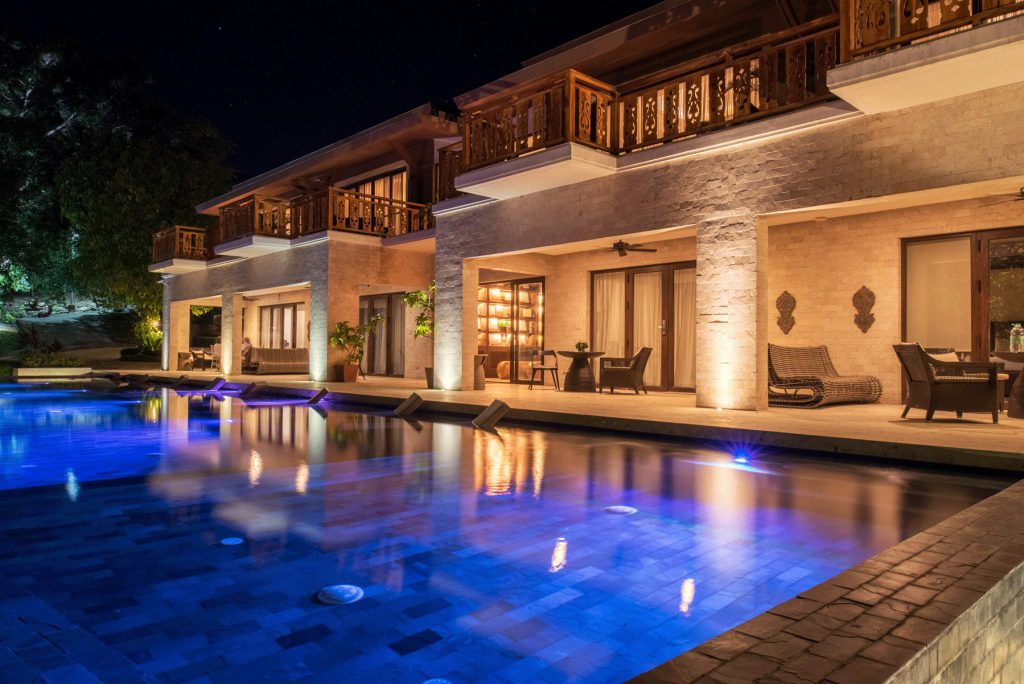 We are currently improving our resort to provide you with a more deluxe experience. Make sure to wait for our announcement so you can plot your much deserved getaway in our highly exclusive and secluded resort once we reopen our doors!